Union of Banks of Armenia
The Union is the legal entity non-commercial organization and its goal is to present the corporate interests of its members.
Congratulatory Message of UBA Executive Director Seyran Sargsyan on the Occasion of UBA 25th Anniversary
06.08.2020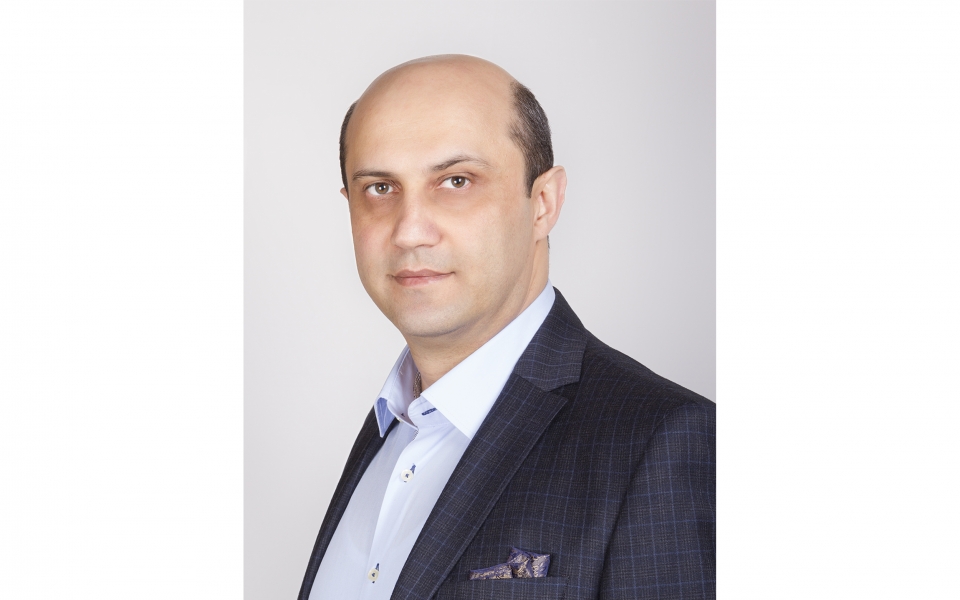 Dear partners and UBA members,
Union of Banks of Armenia was established in 1995, according to the No. 1 decision of the constitutive Meeting of the Banks of Armenia. This year UBA celebrates the 25th anniversary of its formation and I have a unique occasion to cordially congratulate all of us.
In the quarter of a century in its history, UBA has always protected and presented the interests of banks in state legislative, executive bodies, non-governmental and international organizations with great responsibility. By constantly coordinating issues of general and inclusive importance of banking, UBA always had its own participation in the development and expertise of legislative projects related to the field. With the very goal to increase the efficiency of the system operation, UBA has also contributed to the integration of advanced banking technologies and correspondence of banking services to the international criteria.
It is significant to note that for 25 years along, the Board members and chairmen of UBA were nominative individuals who had their great role and rare investment as in the banking system of RA, either in the management of the country, the establishment and development of the economy as a whole.
Hence, 25 years of our joint efforts and work, together with commercial banks of RA and the Central Bank of RA, resulted in having a modern and reliable banking system that stands firm today. Going through the stages of formation and development, we have managed to create sustainable basis and preconditions for effectively facing and overcoming current challenges and financial crises.
Unfortunately, we have to spend this jubilee year, so significant and special for us, in "emergency" conditions due to the situation with COVID-19 in the world. In the conditions alike, the continuous maintenance of sustainability is an issue of vital importance for the banking system, remaining sufficiently capitalized and liquid, meanwhile keeping the vector of development up. On this route, it is essential to keep the support and trust of our customers either, as any challenge is possible to overcome when there exist a common goal and mutual trust.
Thus, our collective achievements proudly outline and oblige further expansion of activities - increase of efficiency, in favor of maintaining the leading role of the Banking system and increase of competitiveness.
Dear partners,
Let me once more express my sincere congratulations on the 25th anniversary of the Union of Banks of Armenia, wishing good health, personal and professional success, prosperity in our work and new achievements for the benefit of the sustainable development of the financial-banking system and the economy of our country.
Seyran Sargsyan
Executive Director
Union of Banks of Armenia
Related news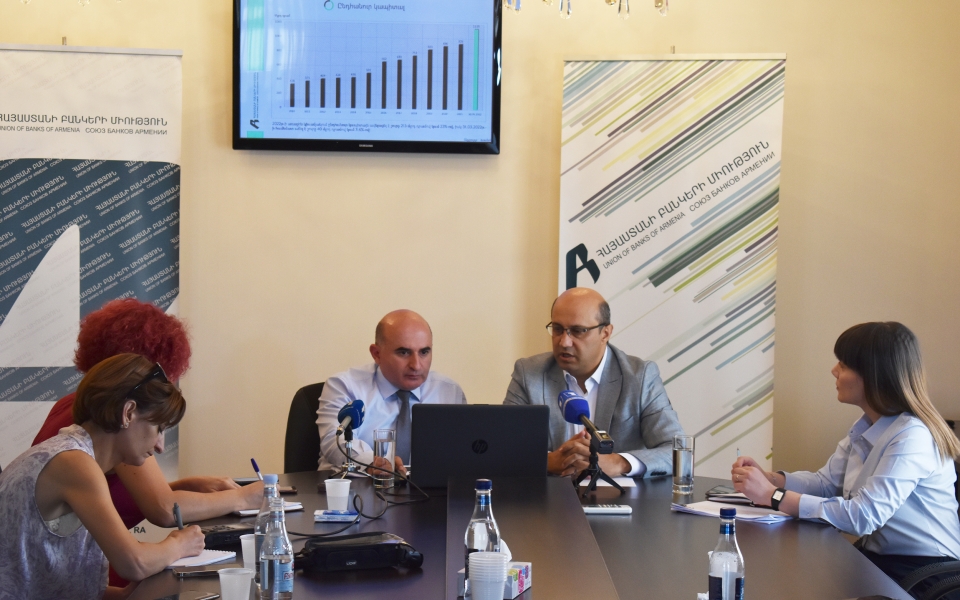 Հայաստանի բանկերի միությունն ամփոփել է բանկային գործունեության կիսամյակային արդյունքները
26.08.2022
ՀՀ բանկային համակարգի 2022թ․ առաջին կիսամյակի ամփոփ ցուցանիշների ներկայացման նպատակով Հայաստանի բանկերի միությունում (ՀԲՄ) այսօր կայացավ հերթական մամլո ասուլիսը՝ ՀԲՄ ղեկավար կազմի մասնակցությամբ: